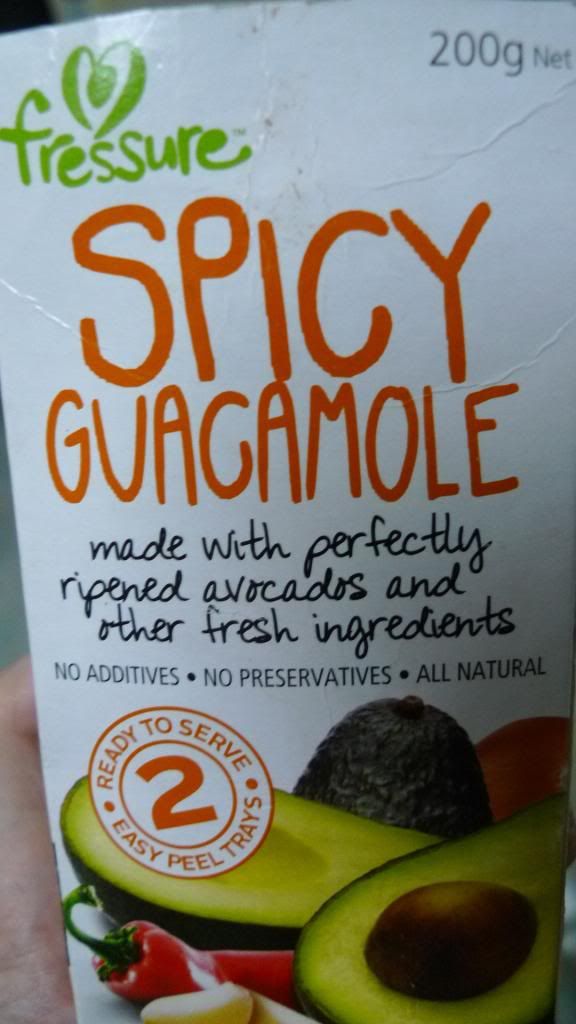 Since having developed an affinity for all things natural from skin care to food, I've been on the lookout for healthier snacks. Put me in the grocery store, and I'm as happy as a kid in a candy store. I just want to buy everything! Tell me who doesn't love grocery shopping? A recent sojourn to the NTUC Fairprice Finest near my place resulted in me finding this amazing spicy guacamole dip by
Fressure Foods
.
If you've had the pleasure of dining with me, you'll know I love my food spicy. So it should come as no surprise I picked Spicy Guacamole. There are other flavors you can pick depending on your taste, from good ol' plain guacamole, to guacamole with olives, or even a mix of hummus and guacamole.
Fressure's Spicy Guacamole has a smooth, creamy, yet still chunky and fibrous texture with just the right crunch from the red onions. There is a tinge of spiciness, nothing too much that distracts you from the natural avocado flavor. This served as a dip for tortilla chips, my favorite
Carr's Table Water Biscuits
, and
Meiji Plain Crackers
. I believe it would taste just as good in a smoked salmon sandwich, the possibilities are endless. I'm almost salivating at the thought of it! This is everything I'm looking for in a good guacamole dip, and honestly good enough to eat on its own. Just one thing to remember, consume an opened packet within six hours to prevent browning. I learnt this the hard way.
My only grouse? I wish there was more in one pack...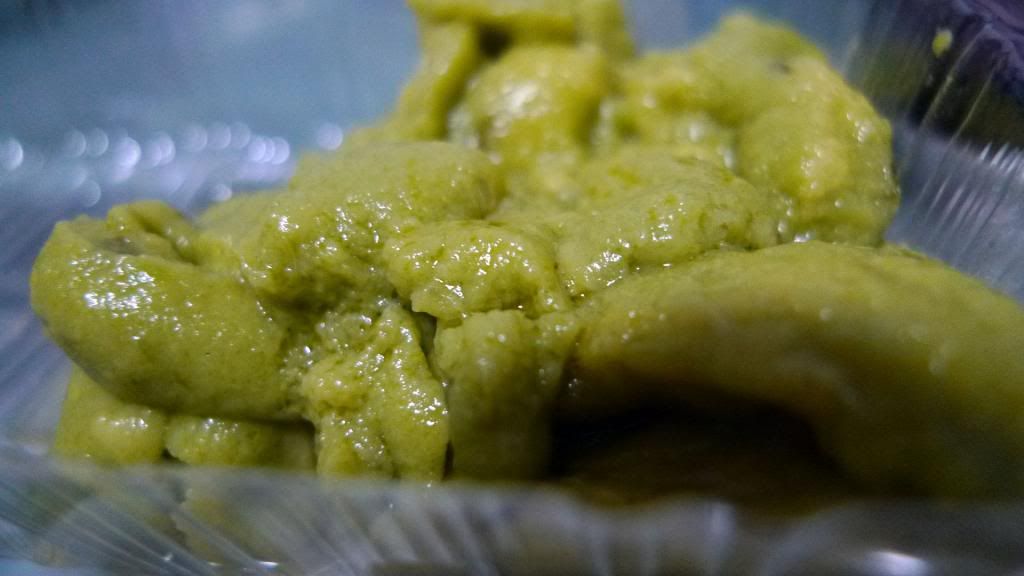 Check out the behind-the-scenes clip below to watch the manufacturing and packaging process these Kiwi avocados go through to retain their delicate taste and maximum shelf life without any icky preservatives.